Who would have thought gambling online would take off like it has? Since the first online casinos started to appear in the late 1990's they proved to be a big hit with many people and numbers of both casinos and players have increased dramatically. From there being 15 online casinos in 1997 the number increased to over 200 just a year later in 1998. By 2001 the estimated number of people to have gambled online was 8 million and by 2008 the estimated revenue generated by online gambling worldwide was $21 billion. With regard to UK gambling between 2009 and 2010 4% of the adult population had bet online and estimates placed the UK consumer market for online gambling at £1.9 billion for 2010. At present there are an ever increasing number of new online casinos appearing. Its a simple case of supply and demand. More and more people want to play online, therefore there are more and more online casinos opening.
The advantages of online casinos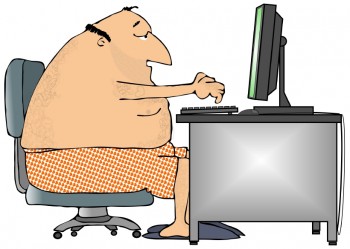 One of the advantages of playing online is the convenience. There's no need to dress smart or have the bother of travelling all the way to a land based casino to play casino games. The thrill of playing at a casino can be accomplished with a few clicks of a mouse. All that's required is access to a computer or even an iphone or tablet. For extra comfort you could play laying on a sofa just wearing your underwear. Its important to choose only the best online casinos, so check out our Online Casino Review Article.
While land based casinos do have a variety of games, they do not compare to what's on offer online. The best online casinos are now multi platform, meaning games can be played from a variety of different software providers. These include a huge range of online slots, some offering over 500 different slot games compared to land based casinos in the UK which usually only have roughly 20-30 slot machines. There is also a huge selection of table games, many that you may not find in UK casinos such as craps and baccarat. The allure of games online and the ease of playing all the latest, most up to date games is an overriding factoring why most people choose to play online.
Another advantage to play online is the amount of money that can be won. There are huge jackpots, particularly progressive jackpots where millions of pounds are up for grabs. From my own experience of visiting land based casinos the maximum jackpot that can be won on a slot is £4000. So, potential winnings are a factor, where a life changing amount of money can be won.
Welcome bonuses and promotions are a big factor in swaying people to gamble online. Many online casinos offer 100% or even 200% matched bonuses up to as high as £1000. This is something land based casinos simply do not offer. In terms of being able to entice potential players, most will always play where there is free money on offer, as this often extends playing time. Lets not forget player loyalty rewards too, whereby players can earn points every time they gamble. This can lead to exclusive bonuses, free gambling chips, event packages and more, particularly if VIP status is achieved.
Last but not least is anonymity. The use of e-wallets such as Skrill means casino transactions won't appear on your bank statement.
The advantages of land based casinos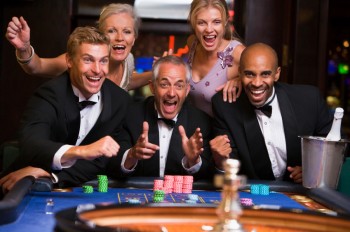 Nothing quite beats the atmosphere and general buzz at a bricks and mortar casino. The cheers of excitement that can be heard from the roulette tables, when some one hits their lucky number and the constant jingling noise from the slot machines are what sets a unique and electric environment that cannot be experienced anywhere else. This is one facet that cannot be replicated by an online casino and is why people enjoy patronising land based casinos.
There is also a big social element involved in visiting casinos. It is a place where friends can meet up, enjoy some beverages and have a good time. Many casinos have bars, live entertainment and excellent hospitality, so visiting a casino can lead to a good night out.
Much depends on the individual, people who have played in traditional casinos all their life before online casinos became prominent, will most probably still prefer to play at land casinos as opposed to the "younger generation" who have grown up with the internet will more than likely play online. For example there are many professional poker players in their 20's who have won millions playing online, but rarely if ever play poker live.
Having said this, many will play both at land and online casinos, it just a matter of convenience and circumstances at the time of play. There are advantages to both forms of casinos. The online versions are more accessible, they can be played any time of the day, at the spur of the moment, at almost any location, on most computers and mobile devices. Visiting traditional land casinos tend to be more of a night out with friends having a fun time. People usually play both forms of casinos, there is no wrong or right choice and depends on individual preference.