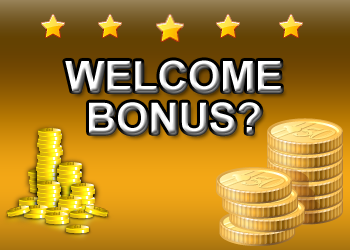 Almost all top online casino sites offer welcome bonuses of some form or another. The most commonly offered welcome bonus is a match deposit bonus. It is only offered when players make their maiden deposit at a casino. With pretty much all casinos offering welcome bonuses, you probably think you have to claim them? It might surprise you to learn that you don't! Just when should you or shouldn't you claim a welcome bonus?
This handy little guide will tell you all about welcome bonuses, when to take them and for what reasons.
What is a welcome bonus?
Before we get into the nitty gritty, we should discuss welcome bonuses in general. What are they? Online casino welcome bonuses are basically a method which casinos use to make your first casino experience an enjoyable one. Not everybody can afford to lay down hundreds of pounds into their account from the get go. A casino welcome bonus will provide you with cash to spend, (don't worry, you won't have to pay it back, so to speak). This extra cash can really make your opening online casino experience a delightful one.
How does it work?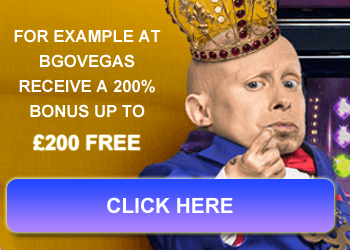 Basically, a new player must make a deposit into their online casino account in order to be able to play. When they do that, the casino offers them what is known as a match deposit bonus. That is to say, they are going to offer you the equivalent of a percentage of your deposit, back as a bonus. For instance, if you deposit £100 into your casino account, and claim a 100% match deposit welcome bonus, the casino will offer you the equivalent of 100% of that deposit (an extra £100) back as a bonus, meaning you'll have £200 to start playing with. Not all casinos offer 100% matches. Some offer smaller matches, and some offer much larger ones, and not just on your first deposit.
When should I take a welcome bonus?
That is a very good question. Normally, if you don't have a lot of money to play with, claiming a welcome bonus is an excellent idea, since it will boost your bankroll. Also, if your chosen casino is a little light when it comes to other bonuses, then the welcome bonus represents one of the few chances where you can get free cash from your casino. Finally, if you're planning on spending big and aren't really fussed about withdrawing small sums of money (in short, if you're just playing for fun), then what harm is claiming a massive welcome bonus going to do? All of the above are superb reasons for claiming a welcome bonus from an online casino site.
When should I not take a welcome bonus?
There are times when claiming a welcome bonus isn't the sharpest idea, though. If the welcome bonus comes with such a low match percentage (lower than 50%), then it is probably not going to help you out very much.
Most importantly, though, are huge wagering requirements. Wagering requirements are demands which must be met by the player (before they can withdraw their winnings). You'll usually have to play the bonus amount a number of times before you can withdraw winnings. You're not paying the bonus back, merely just meeting wagering obligations in order to withdraw. If the casino wants you to wager the bonus a large number of times (more than 50), then you probably shouldn't claim the bonus.
Finally, if you have plenty of money to spend, then why bother getting caught up in wagering requirements at all by claiming a bonus?
How do I claim a welcome bonus?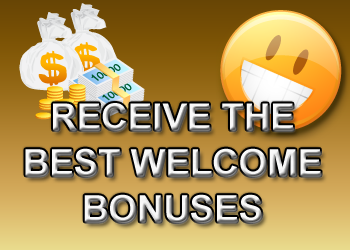 So, you've decided you want to claim a welcome bonus for whatever reason. How do you go about it? Well, normally, most online casinos will automatically assign you their welcome bonus, when you make your very first deposit. Some casinos will specifically ask you to claim the bonus, though. In those cases, you may need to contract customer support and ask them to transfer the bonus funds to your account, or you may need to check a box on the deposit page, stating that you wish to receive your bonus. It is not uncommon to receive your bonus via e-mail. If that is the case, just follow the link to claim your bonus.
Most online casinos grant their players an instant bonus to their account. Others require you to unlock the bonus in stages. In those exceptional conditions, the bonus will become available to you bit by bit, after you start wagering on and playing games at the casino.
Please view our welcome bonus section where you will find all the welcome bonuses that we recommend. You will also be able to view all the wagering requirements that you must achieve in order to cash out for each bonus.
How do I opt-out of a bonus?
But what if you don't want a bonus? The process is basically the same as above. As we've said, most online casinos offer their welcome bonuses automatically. If you don't wish to receive a welcome bonus, you may need to uncheck the box by your deposit, or failing that, contact customer support. As long as you haven't touched a penny of the bonus, you can always contact customer support and ask them to remove any bonus which you've been given.
So should I, or shouldn't I claim a bonus?
That is entirely up to you, really. Most players will claim a welcome bonus of some kind or another, even if it is a no deposit required bonus (they are free, and usually have low wagering requirements, but don't last very long).
Have a look at the terms and conditions regarding the bonus. Does it have a deadline by which is has to be used, or high wagering requirements, and a low percentage rate? If so, skip it unless you really need the extra moolah.
On the other hand, if it has low wagering requirements which you can quickly and easily meet, is worth a large sum of cash which you desperately need to play big money stakes, and is instantly unlockable (not in instalments), then by all means claim one.
Everybody is different, but personally, we're in favour of welcome bonuses. After all, no land-based casino will ever give you a 100% match deposit bonus!