Have you ever signed up for something, enjoyed it briefly, only to wish you'd read the terms and conditions thoroughly? Well, as good as online casino bonuses are, the terms and conditions of such offers should always be read. Most online casino bonuses are perfectly fair, and represent a great way in which you can pocket extra cash, win prizes and more. However, just to be on the safe side, why not take five minutes out of your day to read the terms and conditions a little more closely? We promise you, it will be worth your while.
Where can I find the terms and conditions?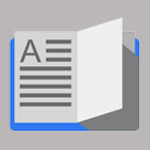 Terms and conditions are also known as "the small print", so rather unsurprisingly, they can often be found at the bottom of an offer. Sometimes, there will be a link which takes you a separate page or an additional window. Make sure you don't have ad-block software running, or you could miss out on reading those which pop up in windows. You should know when you've found the terms and conditions, because there will be a fairly sizeable list of articles, rather like a contract. Once you've found them, it is time to read them. Let's take a closer look at some of the more important elements of any given online casino's terms and conditions.
Wagering requirements
This is arguably one of the most important elements of a terms and conditions page. If you don't know yet, wagering requirements are a feature which casinos utilise, to make sure that you don't walk away with their cash. In order to withdraw your winnings, you must wager any bonuses you have claimed, a specific number of times. Only if your wagering requirements are met, can you withdraw.
So, what are you looking for? Normally, you'll find them under a section entitled wagering requirements. How simple is that! It is very good to know how much you are going to have wager before you can withdraw, otherwise, you may end up quite frustrated. Typically, you want an online casino to have as few wagering requirements as possible. Anything below 40x the deposit and bonus should suffice for most players.
Bonuses in specific countries

It can also be the case that specific bonuses cannot be claimed in specific countries. If you click on the terms and conditions of any given bonus, you will probably locate a section stating which countries the bonus is valid in. You will need to make certain that you can claim the bonus in the country where you reside. If not, you'll end up depositing larger sums of money than you may wish to, and not be able to claim a bonus.
Moreover, some countries may have different bonuses than others. For example, if you are planning on claiming a 100% match up to £500, perhaps that particular welcome bonus is only valid up to £250 in your country? Check out the terms and conditions to finds the ins and outs regarding those bonuses.
Are you eligible?
Some bonuses aren't offering free cash. Instead, they may be special promotions or competitions open to a select few players. Reading the terms and conditions of any bonus should reveal to you whether you are entitled to qualify for such a bonus. This time, we're not talking about regional issues (although they can play a part); we're talking about player statuses. Some promotions and bonuses are only available to VIP players, and others are reserved for funded players, who have deposited within a set period of time. Check out the information available to you, to make sure you won't end up disappointed if you aren't eligible to claim a casino bonus.
Claiming prizes

The same is true of prizes. Under certain conditions, you may not be able to claim a prize because of the country you live in. Let's take the often offered holiday as an example. Per chance the prize is two nights bed and board at a hotel in the Midlands? This type of offer may only be open to a UK-based player. If you don't live in the UK, you may not be able to claim it. That'd be devastating if you won.
Similarly, you may win a week-long holiday in the Caribbean, and that sounds lovely. However, if you read the terms and conditions, you might find that the holiday is offered on specific dates, with flights that are non-adjustable. Perhaps flights aren't included at all! Even if they are, if those dates don't work for you it is certainly going to get you down. These are all things that could scupper what would be an otherwise sensational prize.
In many cases, secondary prizes can be awarded, if for whatever reason you cannot claim the primary prize. However, reading the terms and conditions beforehand should ensure that you are able to either win the prize, or ask for the secondary prize beforehand.
Dates and times

Bonus often have promotional periods when they are available. Every offer has to begin and end at some time. You might try and claim an offer, only to realise after depositing, that it is due to expire in a matter of days or hours. The terms and conditions page of any bonus should also be able to tell you when the promotional period ranges from. By having a look at the details, you should be able to gauge whether or not it is worth your while entering the promotion. It certainly can't hurt to have a look.
Tedious but necessary
Yes, we know that scrolling and reading terms and conditions is a tedious task. But, if you don't do it, you could end up far worse off. You wouldn't accept a credit card or anything else without reading the clauses involved, would you? Why should online casino bonuses be any different? It is tedious but it won't take long. Be safe and secure, and read the terms and conditions of any casino bonus you intend to claim – it is important.